Lion King
18 Aug, 2020
Hamutal Pompan
Abstract
Lion King is a new Pollinizer from Origene Seeds.
The uniqueness of this new Pollinizer is the large and continuous amount of flowers; Therefore suitable for both early and late setting varieties.
The fruit of the Pollinizer is small with grey rind & white flesh and is not edible. The plant is restrained and balanced.
In the graph below you can see the amount of flowers, the Lion King has 300 flowers per day on 10 plants,
compared to a commercial Pollinizer (edible) that has 100 flowers per day on 10 plants.

Figure 1: Flowers average per day*10.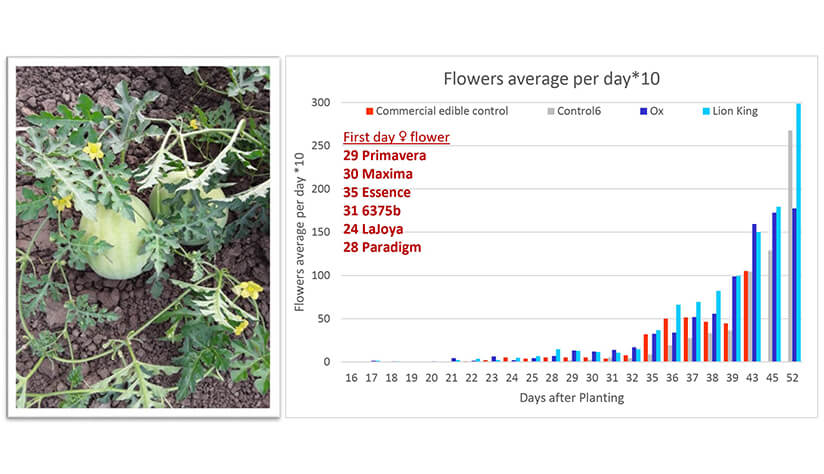 *In red, in the upper left side of the figure - are the days from planting to the first female flower of selected seedless hybrids
The data represents results obtained in field trials obtained in field trials, performed by watermelon team, in Origene Seeds R&D station. The results can be influenced by weather and field management.
Origene Seeds All rights reserved ©