Orangetti
Orangetti
Cucurbita pepo, Vegetable Marrow Group, spaghetti squash
Orangetti, the original orange spaghetti squash, is intense orange inside and out, with a contrasting black-green stem. Orangetti is oval and rather small, averaging 900 g (2 lb.). The plants are semi-bush, making for easy field management, early
maturing and high yielding. Upon cooking, the fruit flesh of Orangetti breaks down into spaghetti-like strands which can be cooked and eaten like spaghetti as a low-calorie side dish. The intense orange "spaghetti" of Orangetti is slightly sweet and has 15 times the carotenoid content of regular spaghetti squash.
Orangetti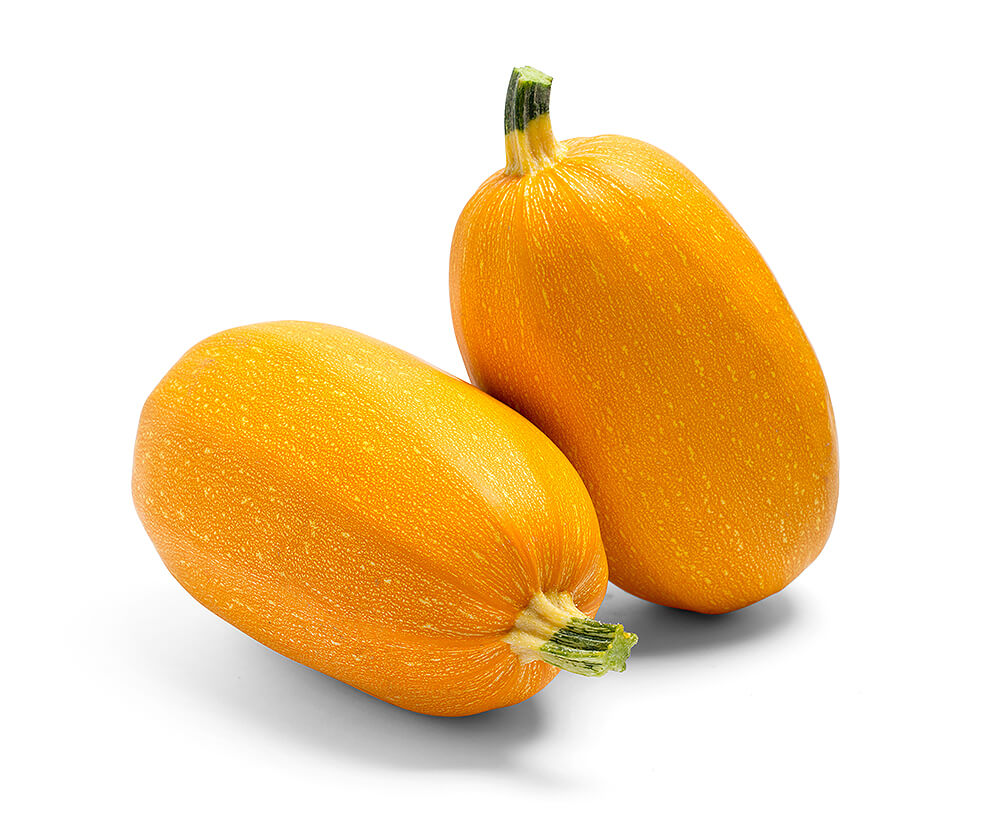 Show features legend
Type
Taste
Shape
Plant
Size
Shelf life
Weight
Season
Flesh
Remarks
Firmness
Tolerance
Root size
Internode
Cultivated